Partnership
Welcome to Our Vision Partnership
Your gift of just $25 a month, can help us save billions of souls.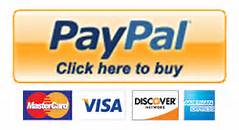 Terry A Weems Ministries would like to thank you for your financial support of this ministry.
The seeds you sow is used for advancing the Kingdom of God.
I am honored that you have considered partnering with us to impact, impart, and empower lives.
Giving is an attribute of God, for God so love the world that he gave his son John 3:16.
Please pray over your seeds, sowing effectively expecting delivery. Jesus guarantees us in Luke 6 38:
Give, and it shall be given unto you; good measure, pressed down, and shaken together,
and running over, shall men give into your bosom.
For with the same measure that ye mete withal it shall be measured to you again.
Be assured your sowing into good ground and it will be directed for the purpose and plan of God.
And because we want you to be successful in every area of your life; you will receive:
Our monthly gift
Coaching from Apostle Terry Weems via videos/letters
Giving by Mail:
P.O. BOX 722 Bradenton, FL 34206